Tuesday, October 2nd, 2012 | 10:07 am and filed in Reason, peff, Rack Extensions.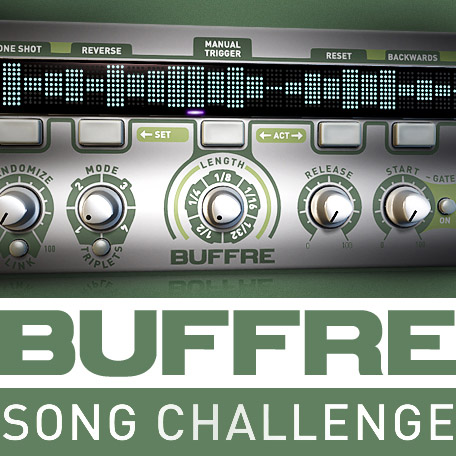 The contest is now closed and judging has commenced! Winners shall be announced next week!"
The Buffre Song Challenge is a songwriting and music production contest of skill with Propellerhead Reason! Show us how you use the Buffre Beat Repeater Rack Extension in conjunction with the world class recording, mixing, and sound design features of Reason. The contest is now officially open, and ends at midnight December 1, 2012. Entries must use at least one instance of Buffre Beat Repeater processing an element in the track.
Balance!
The top two selections will receive Grand Prize packages of Propellerhead Balance with Reason Essentials and a license for Buffre Beat Repeater. Five Runner Up selections will win a copy of the Jason McGerr Session Refill (online download).

Current Entries
Have a listen to the current entries in the BUFFRE Song Challenge. We've already received some serious contenders!